I've started making some minor modifications to my SR500 - mostly for looks and nothing that will prevent changing back to stock. While changing out my turn signals, I started thinking about changing the rear fender. I like the '70's chrome fender look, but I wanted to reduce the size and weight. I didn't want to bob the stock fender, so, I found a 2014 SR400 front fender that was a dealer "take off" due to the front tip being slightly scraped in a tip-over. It was a whole $20.
I removed the built in fork brace with a Dremel (cut the attachment tabs) and then removed the brackets that bolt to the front forks. I mounted the fender in reverse using the rear frame bridge as a bolting point - viola! A smaller, lighter chrome rear fender that matches the front fender. I
To finish it, I will need to fabricate a bracket for the front of the fender (by the plastic mudguard) to secure the nose. I'm thinking of using a Lucas style tail light and license plate bracket in place of the stock tail light. Overall, I'm pleased with the look. I have a new seat on the way that fits over the rear frame bridge. Hopefully the new seat will compliment the look.
Here are the photos of the test fit (sorry about the greasy fingerprints on the chrome)...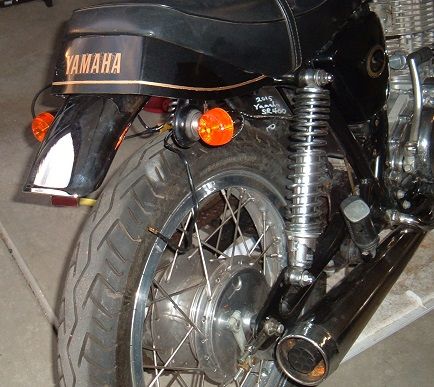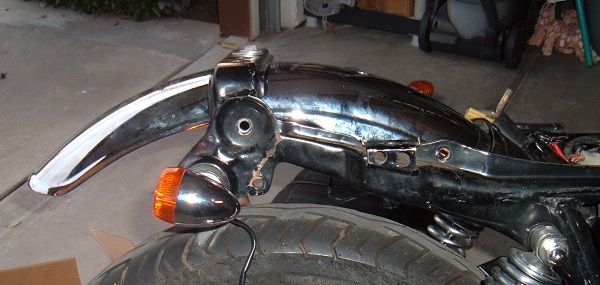 _________________
Surfernick
Masquers Club "We laugh to win!"